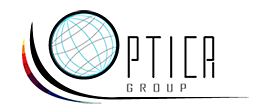 assembly
The installation and assembly of optical and mechanical components is performed at Optec and Tecnottica.
Both companies have specific areas dedicated to the assembly system with special filtration hoods class 10000.
Optec has also two class 1000 clean room for a total of more than 70 m2 and a suitably equipped laboratory for the assembly and testing systems for cutting and laser welding.
The careful assembly of various parts of the final product is ensured by the use of equipment designed specifically for every production need and the experience and know-how accumulated over the years by our laboratory technicians.
Optec has laboratories dedicated to the assembly and testing of special systems such as X-ray and optoelectronic systems. Each product is subjected to specific acceptance tests to ensure our high quality standards in line with the philosophy of our group once the installation phase is completed.